Description
RHS steel pipe is a kind of light thin-walled steel tube with hollow square section, also known as steel cold-formed profile. It is a section steel with square section shape and size, which is made of Q235 hot-rolled or cold-rolled strip or coil as the base material, cold bending and high-frequency welding. Except for the thickening of wall thickness, the corner size and edge flatness of hot-rolled extra thick wall square pipe reach or even exceed the level of resistance welding cold formed square pipe. Rectangular tube is used for construction, machinery manufacturing, steel construction projects, shipbuilding, solar power generation support, steel structure engineering, power engineering, power plant, agricultural and chemical machinery, glass curtain wall, automobile chassis, airport, etc.
Specification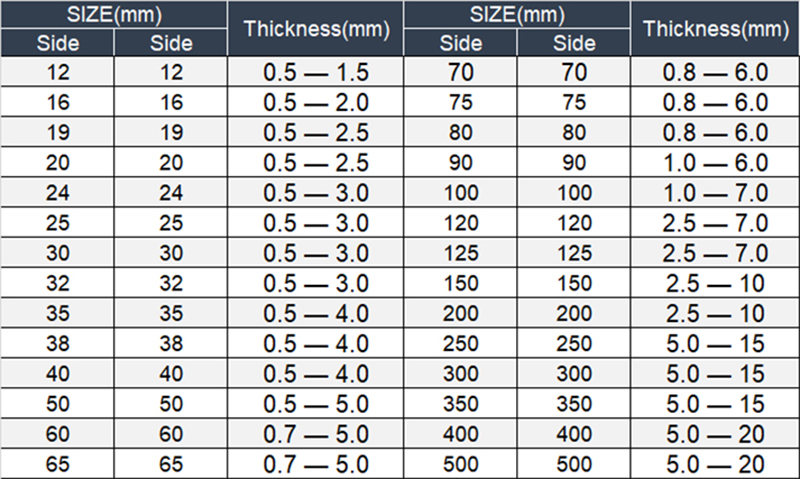 Application
Automobile manufacturing: most buses use closed square and rectangular steel and special-shaped steel, most freight cars use open cold-formed steel, and most special vehicles such as fire engines and engineering vehicles use square and rectangular and special-shaped cold-formed steel.
Transmission tower: in high-voltage long-distance transmission tower, high-strength corrosion-resistant structural steel pipe has been tried everywhere.
Construction machinery: cold-formed section steel for crane lifting arm, support arm and tower crane frame.
Construction industry: steel structure, maintenance structure, roof, wall, doors and windows, cold-formed steel for decoration.
Hydraulic engineering: plastic steel composite pipe is used for urban domestic water transmission, and large-diameter spiral welded pipe is used for large-scale hydraulic engineering.
Furniture: stool, chair, cabinet, bed, etc. are special cold-formed steel.